Combine Buttons
About Combine Buttons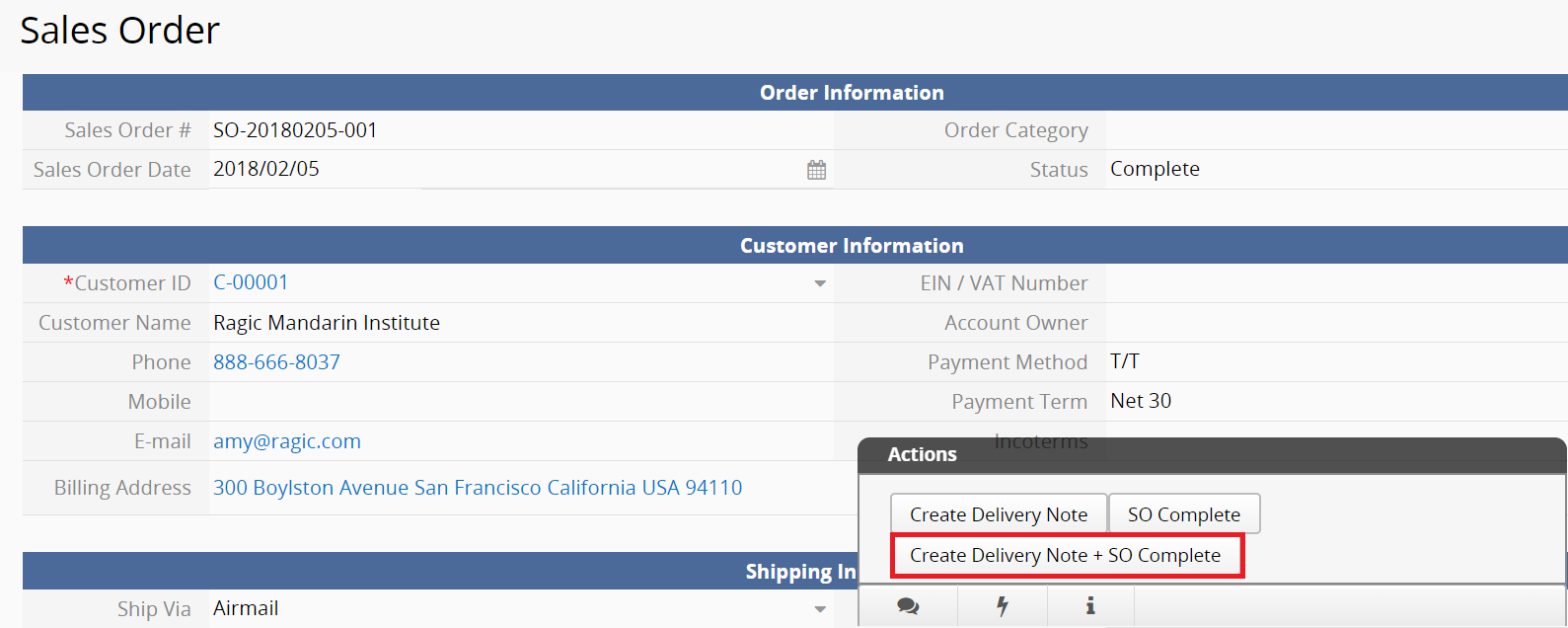 It's possible to just click one action button and execute multiple actions through combine buttons, for example, clicking Create Delivery Note + SO Complete to execute Create Delivery Note (Convert records) and SO Complete (Update values) simultaneously.
Combining Buttons
Navigate to Design Mode on your form page and click Form Tools > Combine Buttons under the Custom Buttons title.
Note: You can see combine buttons only if your sheet already contains existing action buttons, and only the action buttons created from Custom Buttons under Form Tools can be combined.
A pop-up window will allow you to select the buttons that you would like to combine.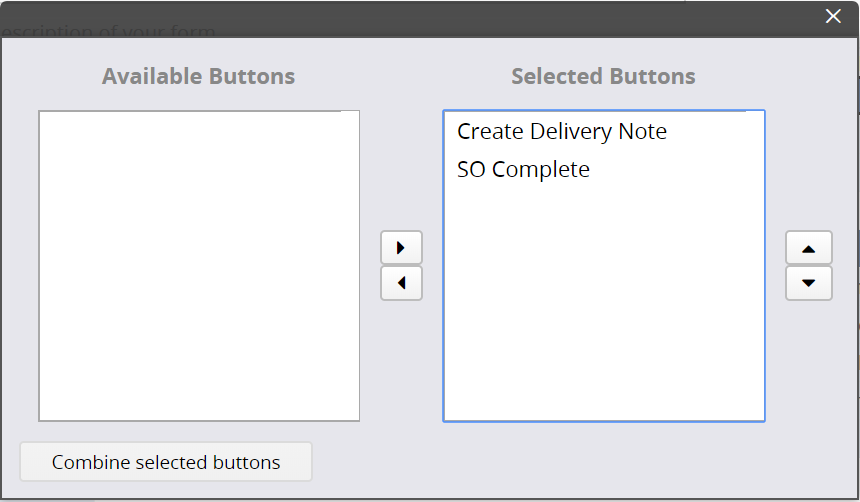 Changes made on any of the source buttons will be applied to the Combine Button that has already been set. However, if any of the source buttons are deleted, Combine button will also need to be recombined.
Other configurations for action buttons
Additional Settings
There are some additional settings you can configure for action buttons, you may refer to this article for detailed information.
Remove the action button
If you want to remove the action button, you may refer to this article.