Recycle Bin
If you accidentally deleted an application tab, sheet, or entry and would like to recover it, you can navigate to the hamburger icon on the upper-left of the page, and select Recycle Bin under Database Management.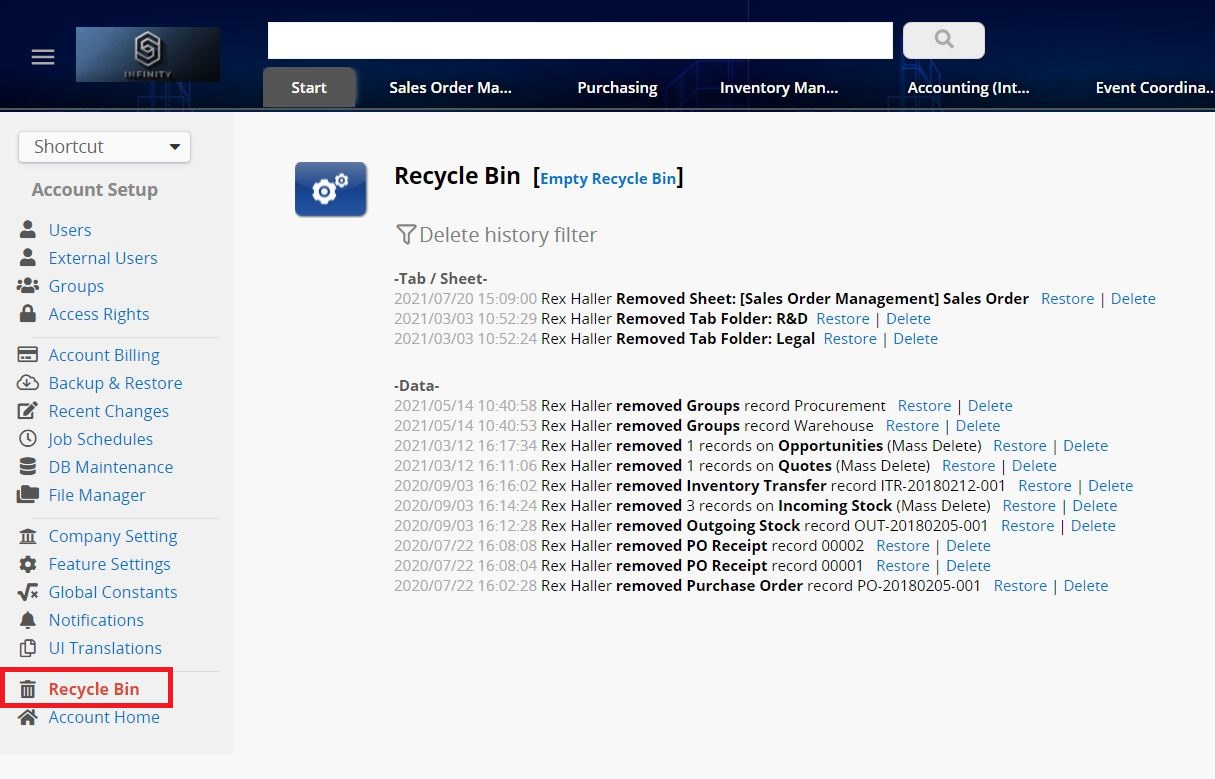 With filtering, you can also find the deleted records to restore much faster and easier.
Sometimes, when you click a record URL and find that it was deleted, you can paste the URL into Filter by record URL to see if it's in recycle bin.